Daniel Voyager's Blog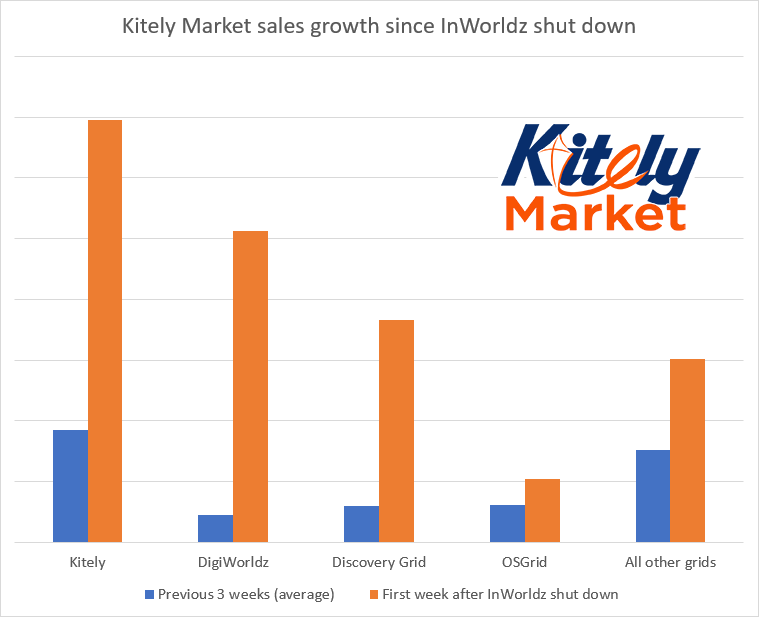 On 2nd August 2018 Ilan Tochner the CEO of Kitely announced a new record of a 300% sales jump on the Kitely Market since InWorldz shut down last week. This is a huge jump in sales growth for the popular Kitely Market.
DigiWorldz and Discovery Grid saw increased growth in sales during the past week. Other grids most likely saw increased sales too.
Check out the Kitely Market here
The blog post reads…
InWorldz, one of the oldest and largest OpenSim grids, has recently shut down. Since then, many InWorldz residents have moved to other grids in search of a new home. Thanks to Kitely Market, we now have some hard data that shows the scope of this exodus, as well as which grids were the preferred destinations for InWorldz residents.

We have seen a remarkable 300% spike in Kitely Market sales since InWorldz has shut down, as users that moved…
View original post 147 more words